It Works! Align Teeth, Close Gaps, Increase Jawline, And Facial Aesthetics Without Costly Dental Expenses! No Benefits in 3 Months? Get a FULL REFUND!
Brace Yourself, Only When You Sleep!
SleepObrace™ features align teeth, close gaps, and increase jawline and facial aesthetics, even for adults!
Users often report improvements with teeth grinding, crooked teeth, TMJ, overbite, snoring, jaw tension, sleep quality, and more.
Wear it when you sleep and effortlessly reach your goals in short time!
Suitable for ADULTS (15+)
✔️ 3-Month Satisfaction Guarantee - Doesn't fit or seem beneficial? Get a FULL REFUND!
FREE SHIPPING WORLDWIDE
Trusted by 50,000+ users!
✔️ 3-Month Satisfaction Guarantee - Doesn't fit or seem beneficial? Get a FULL REFUND!
FREE SHIPPING WORLDWIDE Trusted by 50,000+ users!
Standardized Shape
SleepObrace™ is made out of non-toxic and flexible materials. It creates strong and evenly spread-out pressure throughout the jaw. This pressure results in a defined jawline, closed gaps, aligned teeth, better facial aesthetics, and improved dental arch. The used material has the characteristic to fit most jaws with no abnormal teeth displacements.
Appliances have been approved by NTek & tested according to FDA standards. - FDA Compliant
✔️ 3-Month Satisfaction Guarantee - Doesn't fit or seem beneficial? Get a FULL REFUND!
SleepObrace
VS

Traditional Braces

While regular orthodontic braces align teeth and treat symptoms, SleepObrace™ is supposed to treat the causes of crooked teeth, snoring, and other issues. The causes are mouth/improper breathing, and wrong oral & tongue posture habits. 




SleepObrace can work as effectively as any other regular orthodontic in terms of teeth alignment and gap closing.

Try SleepObrace™ before spending $2500+ on regular braces!

 Who wouldn't pay a fraction of an average price of regular braces !? 
The
correction process
is divid

ed int

o three stages.
• The first stage (D1): Soft. Mainly used to adapt to the orthotics and initial correction.
• The second stage (D2): Moderate. Further adapt to orthotics and enhance remedial effects.
• The third stage (D3): Hard. Increased correction force for post-correction and maintenance.
If worn regularly at night, SleepObrace™'s "Tongue Plate" will unconsciously teach you how to hold the tongue at the roof of the mouth and nose-breathe, which has a lot of benefits - Ask any doctor!
Appropriate in the following circumstances:
1) Dental Crowding 
2) Teeth Gaps
3) Narrow Dental Arch
4) Teeth Misalignment (Crooked Teeth)
5) Bite Misalignments (e.g. Overbite..)
6) Snoring & Teeth Grinding
7) Mouth/Improper Breathing
8) Low Sleep Quality & Headaches
9) TMJ
Best deal available here

 while supplies last!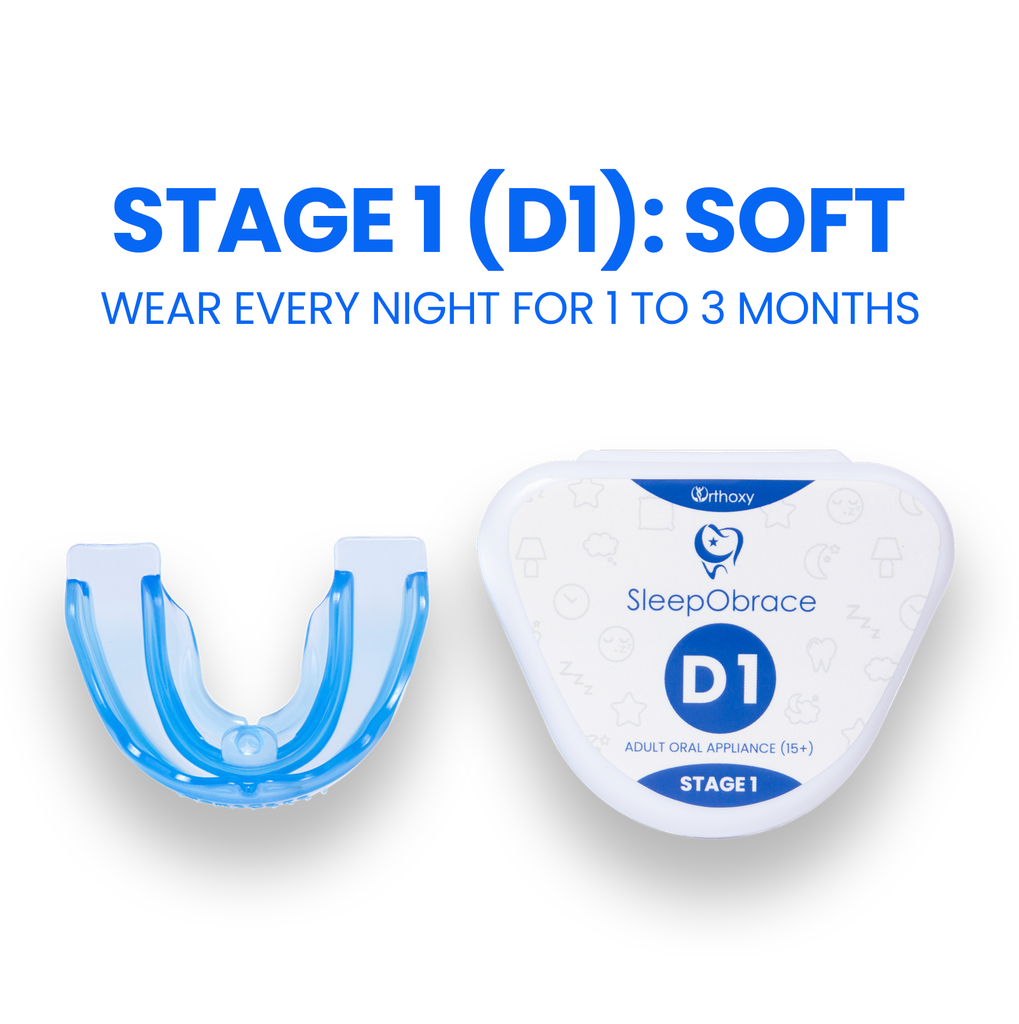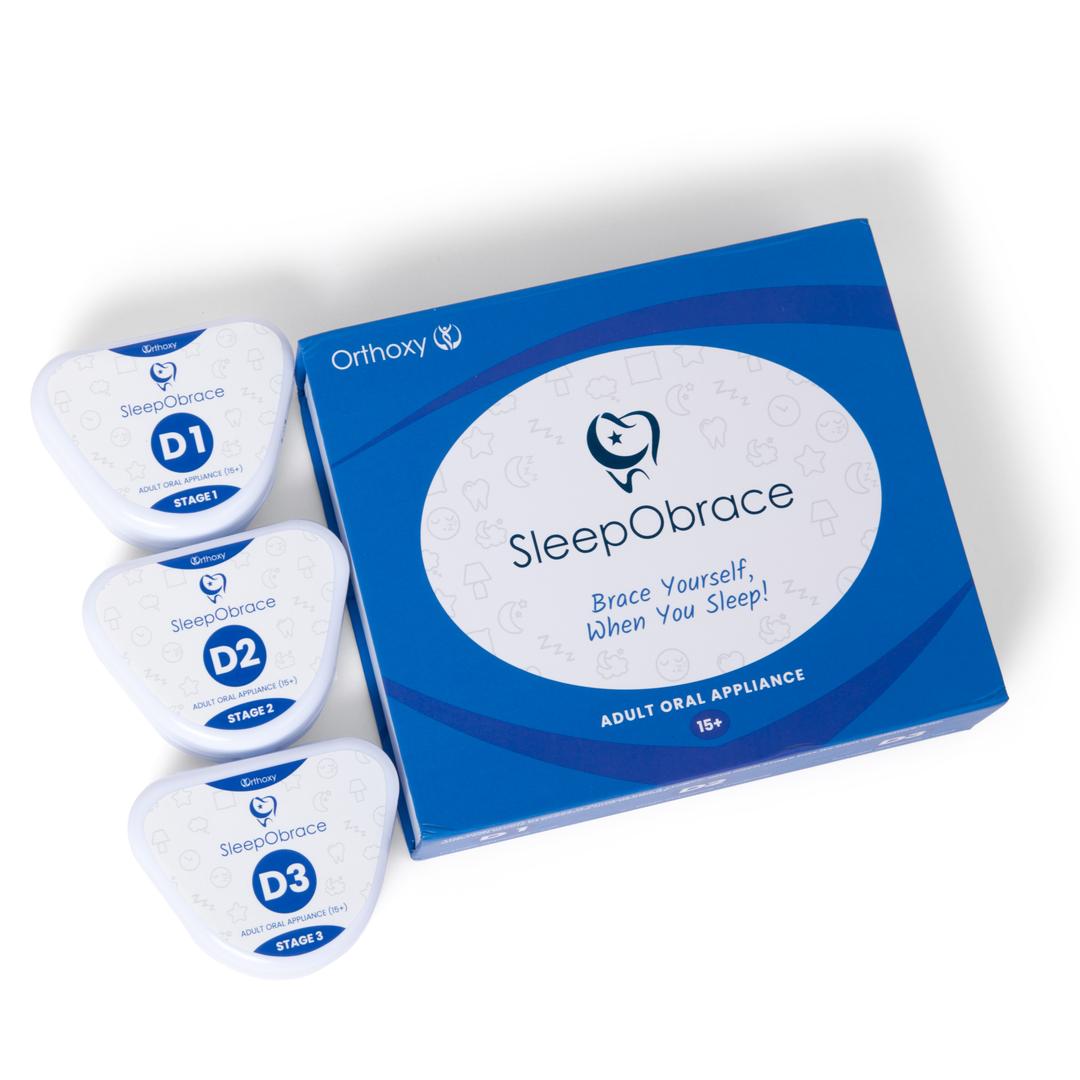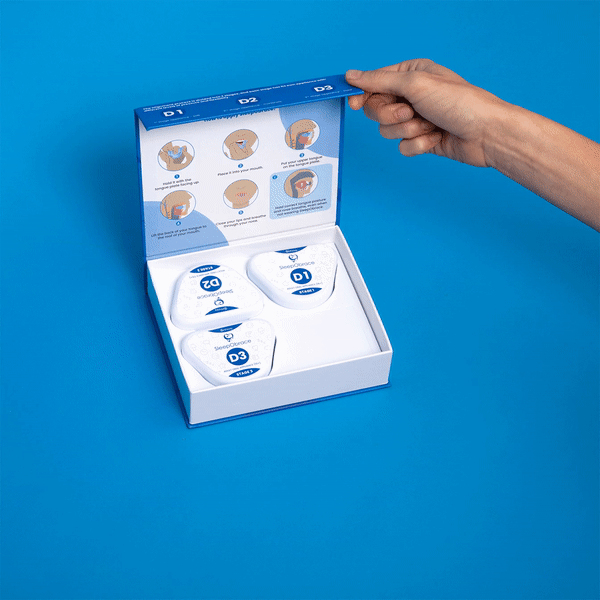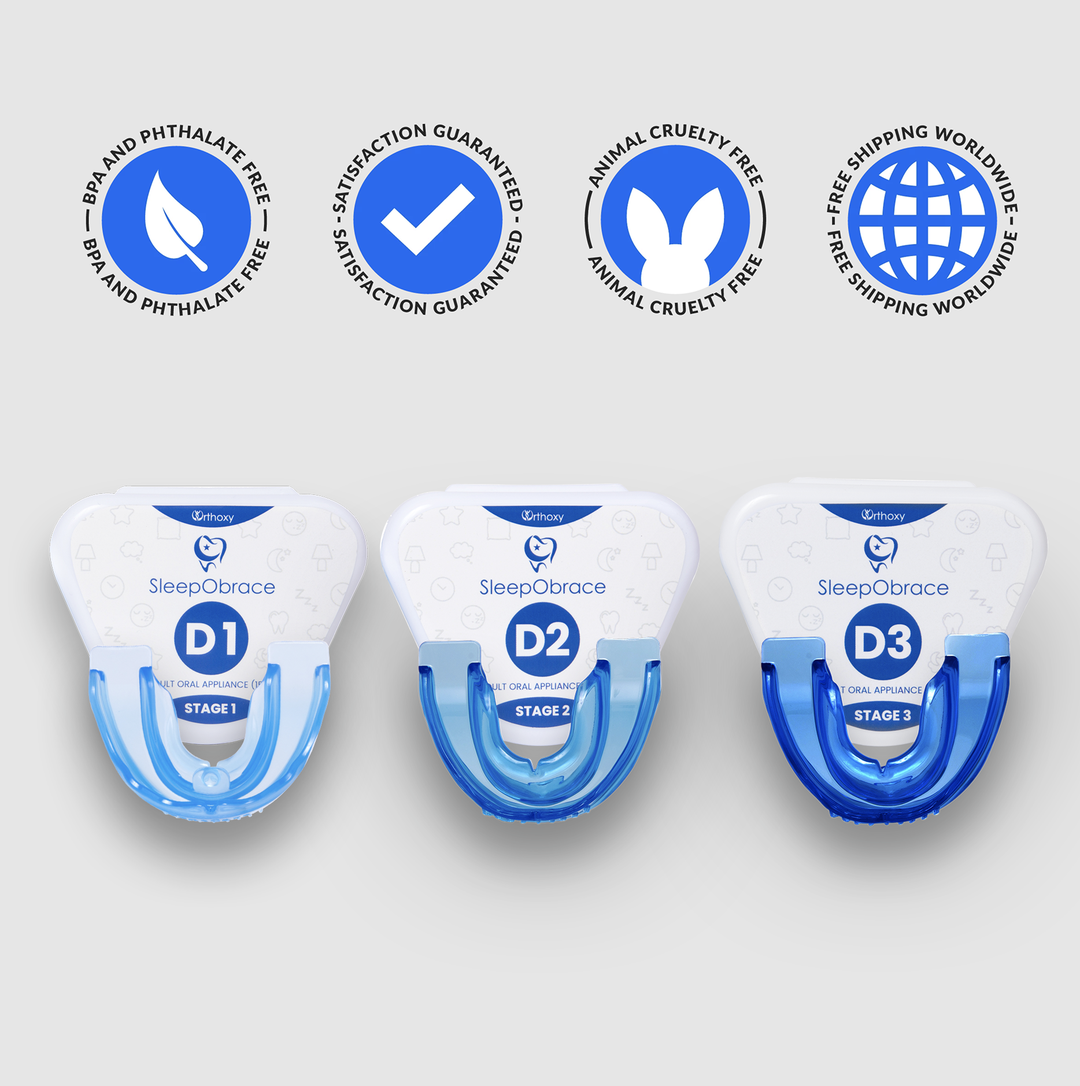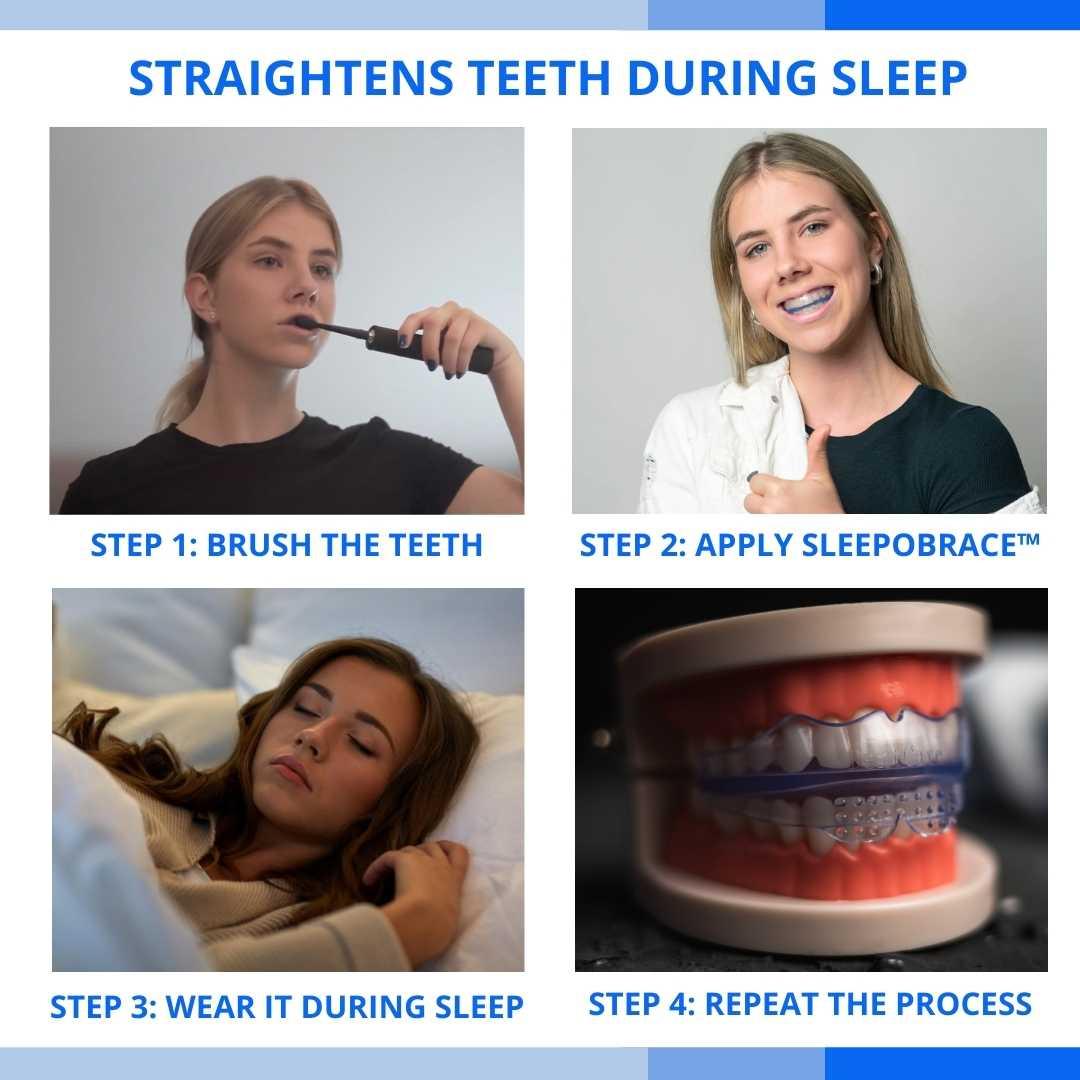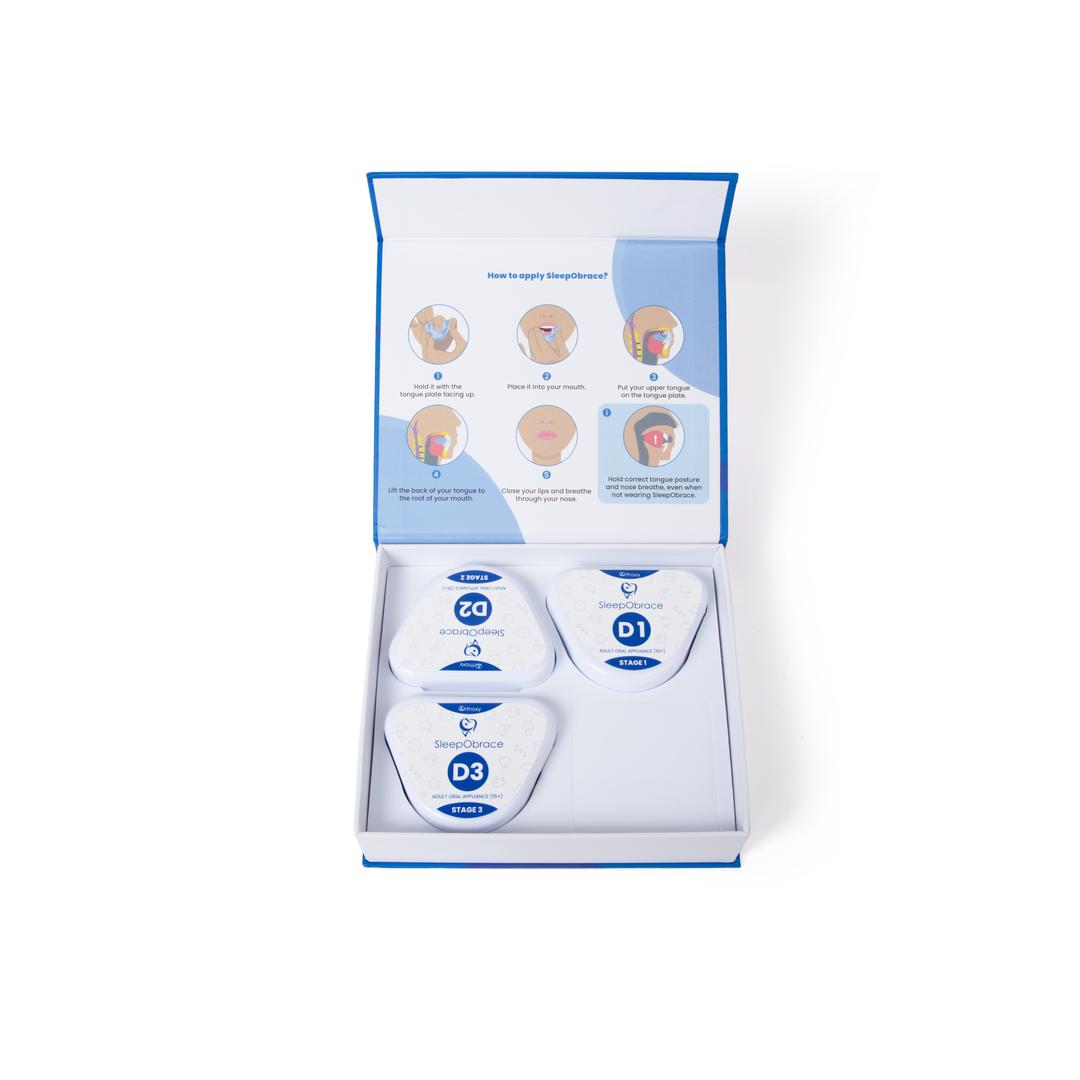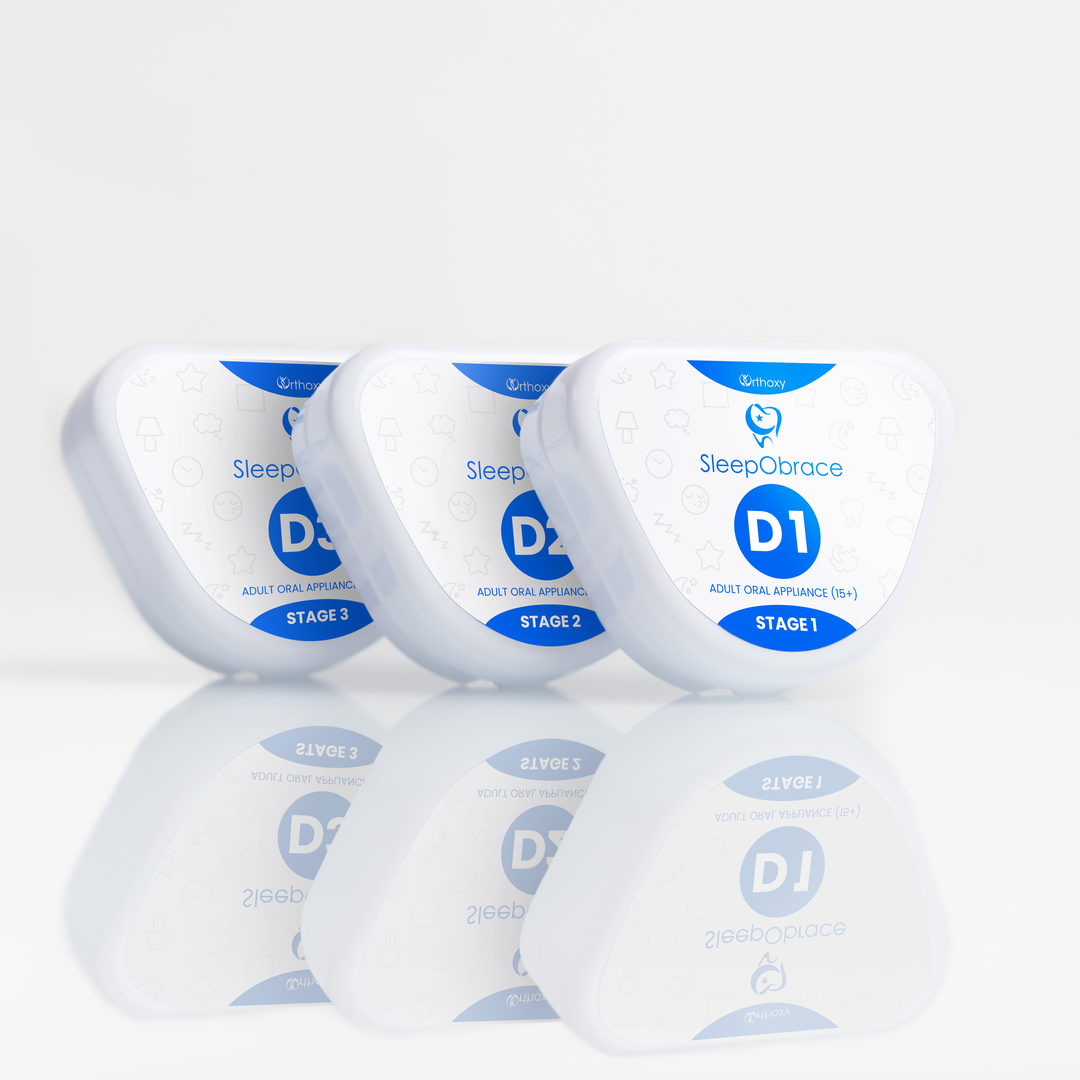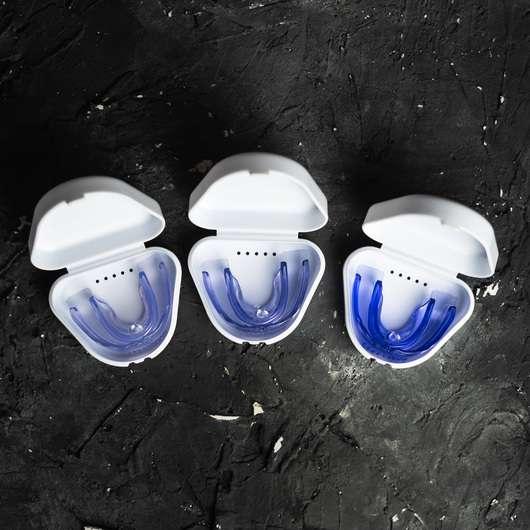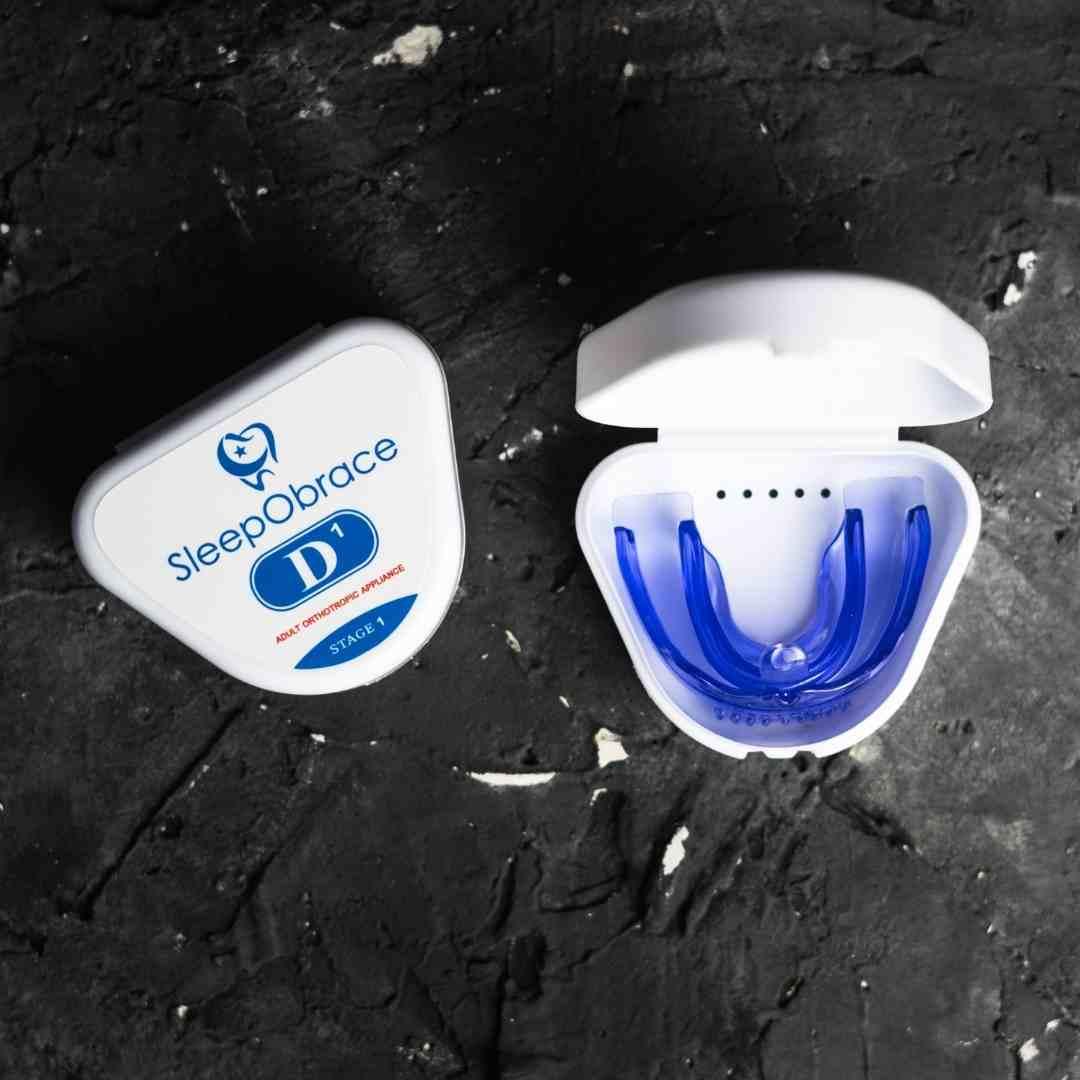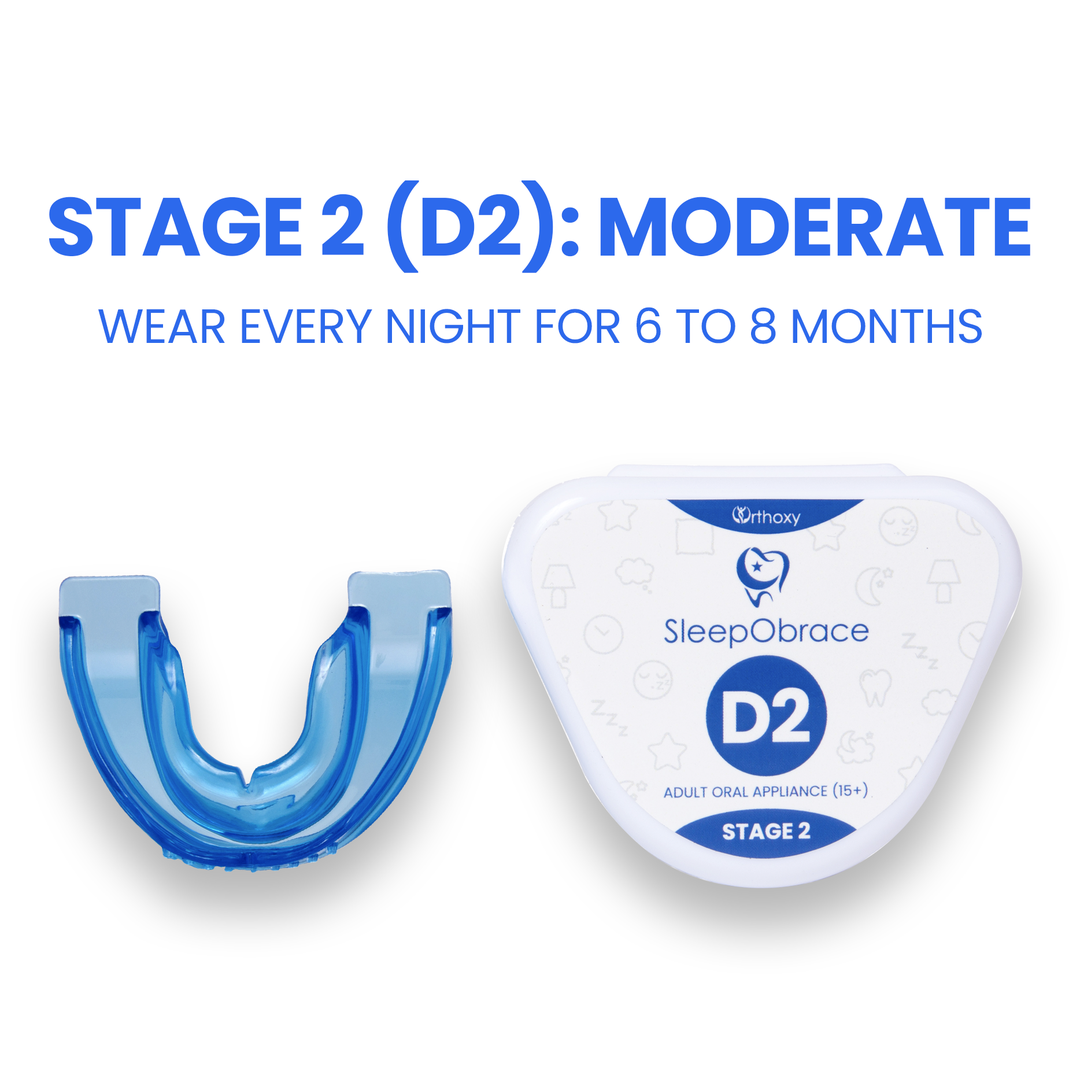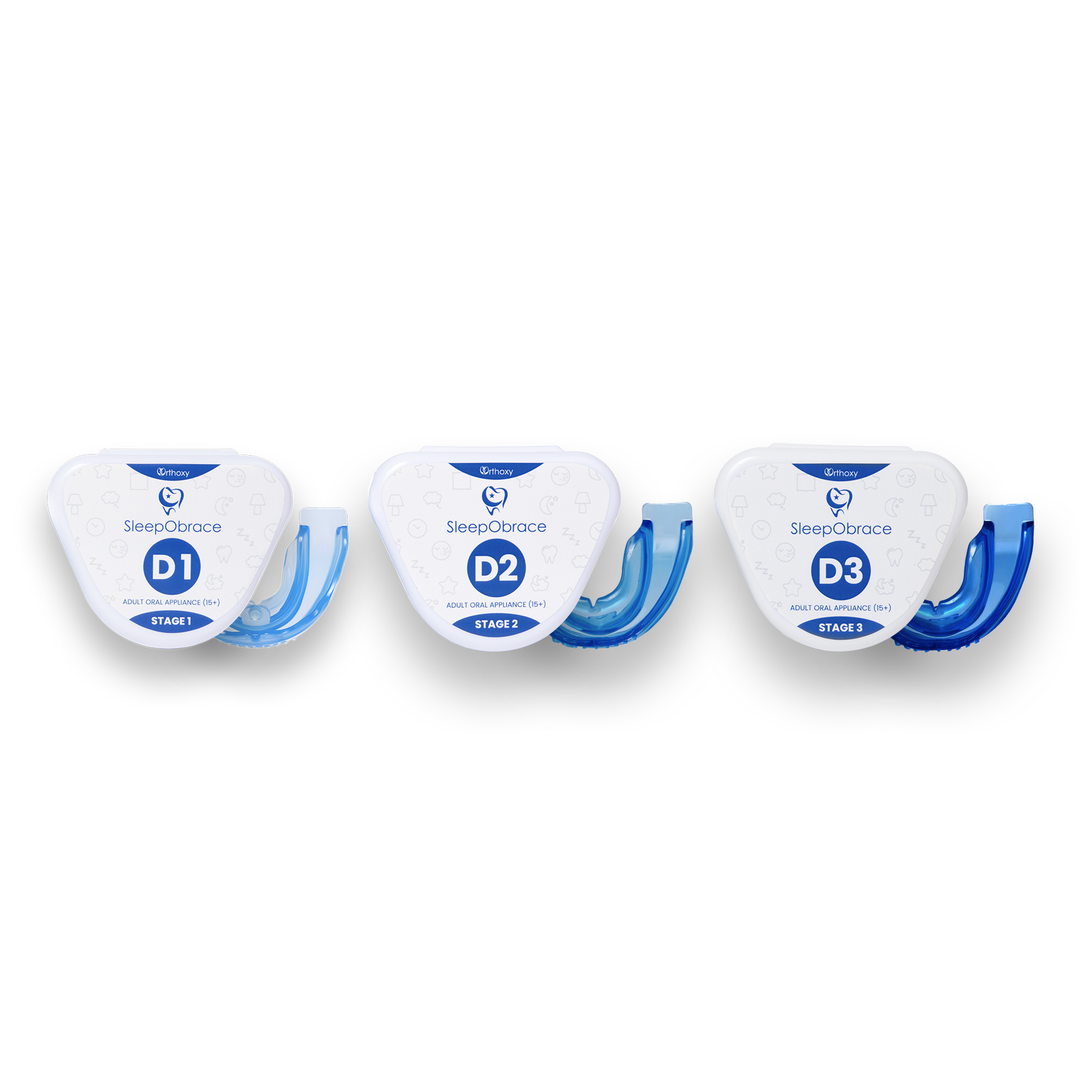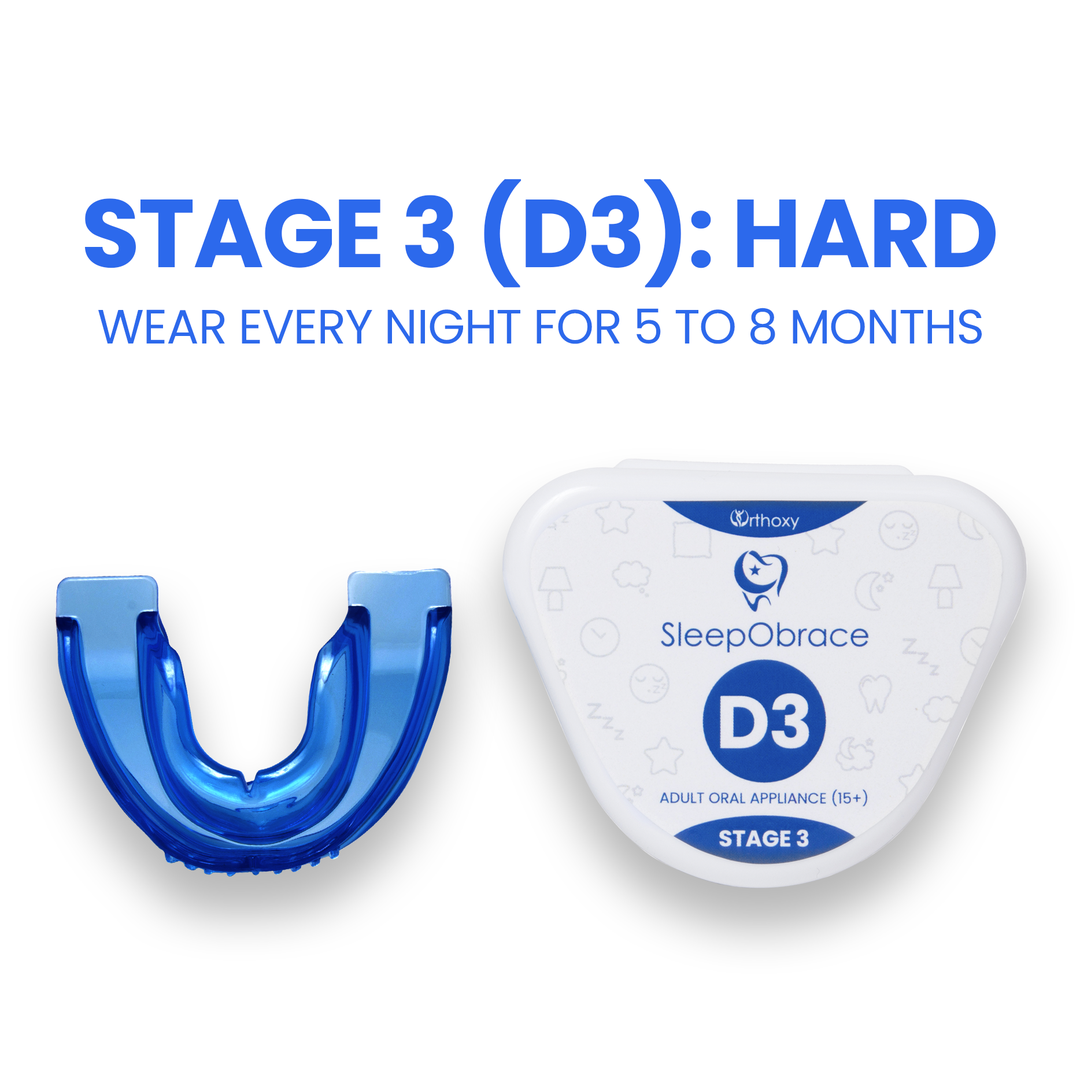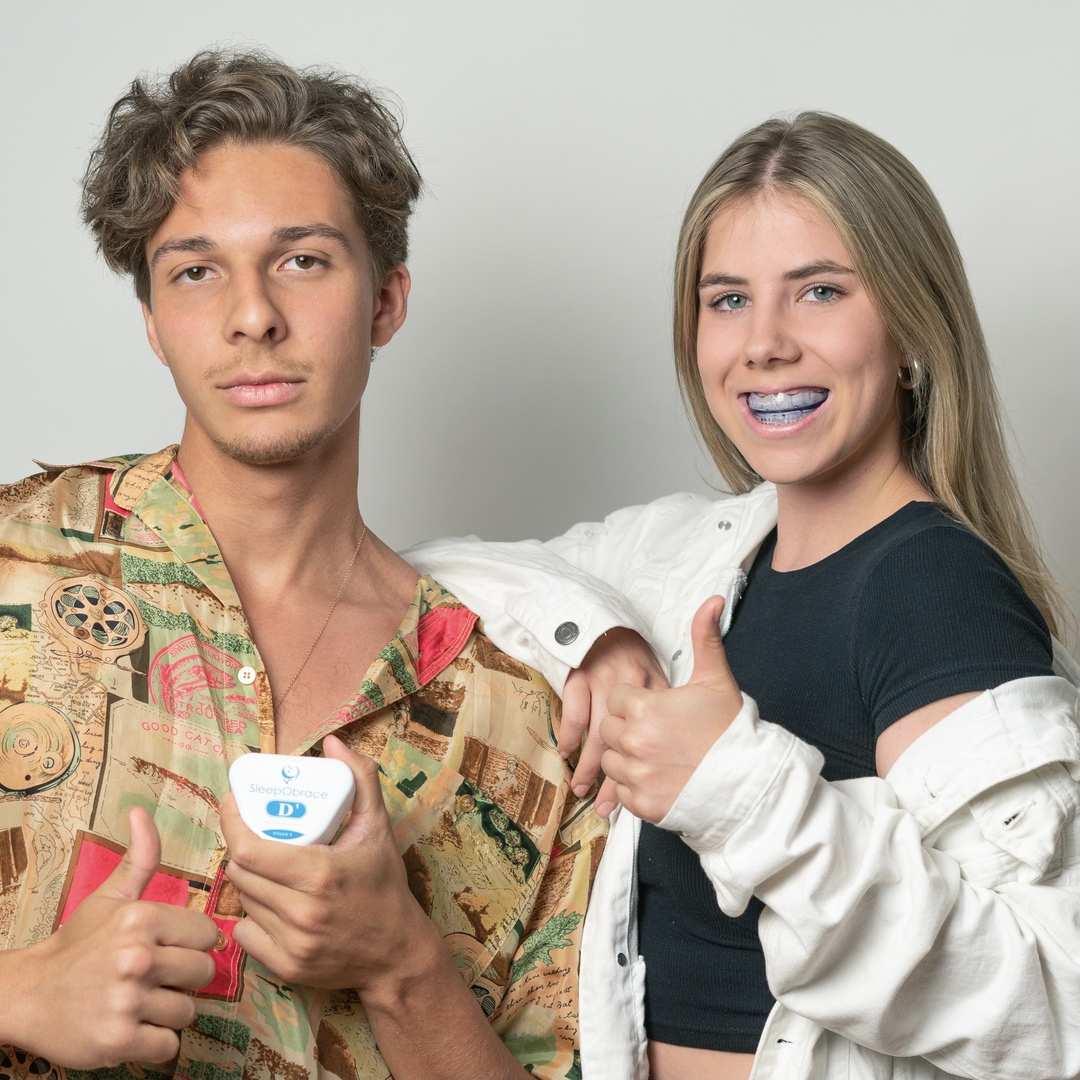 SleepObrace™
ADULTS
(AGE: 15+)
Wear it only when you sleep & effortlessly reach your goals in a short time!
.
.
3-Month Satisfaction Guarantee ✔
Doesn't Fit? No Benefits? Get a Full Refund! 
50% OFF - ALL 3 STAGES ✔  
FREE Shipping Worldwide! ✔
Trusted by 50,000+ users!

It's time to breathe better, look better, sleep better and live better! Increase life quality and smile with confidence!


Wear it only when you sleep & effortlessly reach your goals in a short time!
.
✔️
3-Month Satisfaction Guarantee
Doesn't fit or seem beneficial? Get a FULL REFUND!
*If SleepObrace™ doesn't fit, or there aren't any benefits within 3 Months (90 Days) after the delivery date, we are willing to give you a Full Refund. Just contact our support team and tell us you would like to use your "3-Month Satisfaction Guarantee".
*Terms apply. Read our Satisfaction Policy for more details and instructions.
 Order your SleepObrace™ today with zero risks with our 100% Satisfaction policy! Beautiful smiles and satisfied customers are two of our favorite things.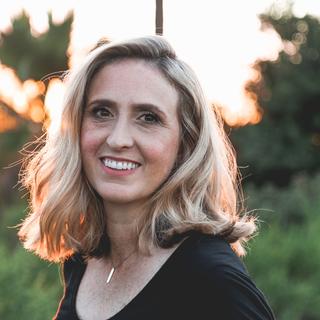 I found this product on an Instagram ad and I was super skeptical. I decided to try it because of the price. I am seriously so glad I did. I had crowding on my bottom row but in just two weeks with D1 I am seeing a huge improvement already! Highly recommend! *added bonus it has helped my teeth grinding, snoring and TMJ!

How do I use SleepObrace™?

Make sure to brush your teeth before use and wear SleepObrace™ every night while you're sleeping. Also, it is recommended to use it for 1 to 4 hours during the day while you study, read, watch TV, use the computer, or work.

How often should I use SleepObrace™ and for how long?

Wear SleepObrace™ every night, during sleep. It is recommended that you wear SleepObrace™ when you study, read, watch TV, use the computer, or work.




D1 (Stage 1) is soft. Wear it every night for 1 to 3 months straight.

D2 (Stage 2) is moderate. Wear it every night for 6 to 8 months straight.

D3 (Stage 3) is hard. Wear it every night for 5 to 8 months straight.




We suggest getting all three stages at once for maximum convenience, efficiency, and the best price.


Yes, we use non-toxic, BPA-free, and phthalate-free materials which are not tested on animals.


Does SleepObrace™ really work?

Here at SleepObrace™, we stand behind our brand and products. Our 100% Money-Back Satisfaction Policy is one of the several reasons people have turned to SleepObrace™ and continue to leave us 5-star reviews.

How much does shipping cost to my country?

We offer free worldwide shipping on all orders!


How do I return my order?

How (and how soon) will I receive my refund?

Once the items have been dropped off in the mail and scanned by the carrier, the refund will be initiated immediately. Please allow 5-9 business days for the refund to be processed by the bank.


Please consult with a licensed dentist or orthodontist before using our appliances. We provide a product & not a treatment plan, so we take no responsibility for any complications that may occur. If you decide to use it without professional supervision, you will be using it at your own risk. When you contact us and if we give you any tips, do not take them for granted because we are not accountable for giving you advice.




This device will force you to breathe through your nose, and you may not be able to breathe through your mouth. So, it isn't recommended for people who have sleep apnea, asthma, difficulties with breathing through their nose, and other similar issues, to use this.




Read Medical Disclaimer & Cautions before use.

I couldn't find the answer I'm looking for, what do I do now?

Please send us an email! Our team is happy to help with any questions you may have! Please send us your name, SleepObrace™ order number, and your question or concern to support@sleepobrace.com


The hours of operation for customer service are Monday through Friday 9 a.m. to 5 p.m. (EST, Delaware time), excluding weekends and major holidays.

Our customer service team will do their best to respond as quickly as possible, however, please allow up to 24 hours to receive a response.