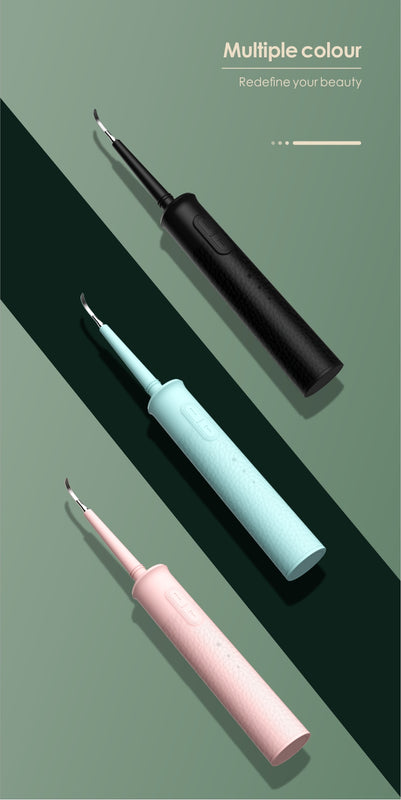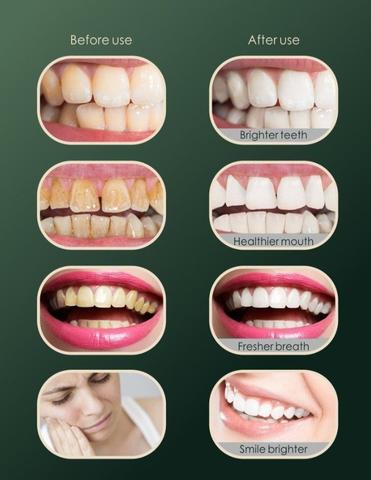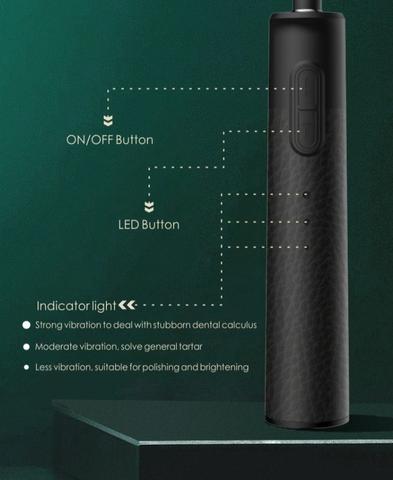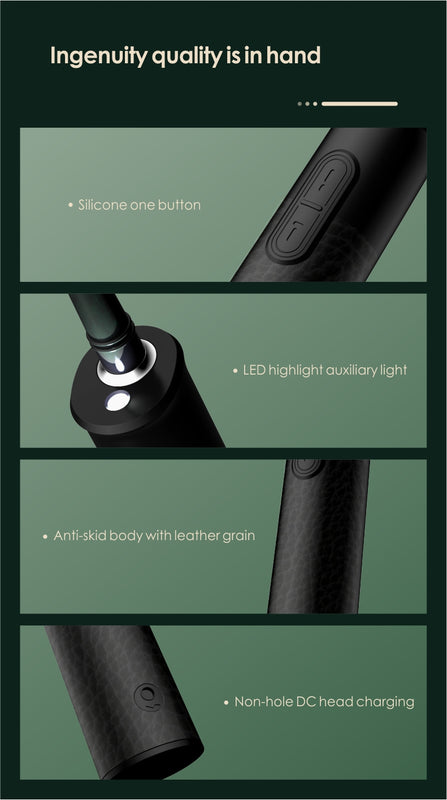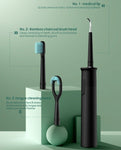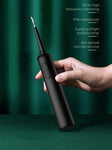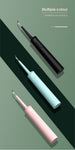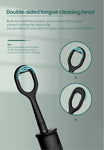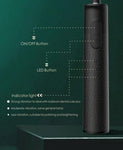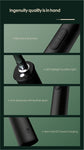 Description
Features:

1. LED spotlights: White illumination makes mouth-cleaning much more easier;
2. Ergonomic and aesthetic design - integrated induction of silicone case body with leather imitation effect: Non-Slip handle with Anti-fog protection;
3. The product is light with storage box for 3 head parts. The cleaning head can be changed at will for convenient storage,
4. Battery is durable and has a long life-time.

90% of all dental and gum diseases are simply caused by incorrect tooth brushing.

Every person sometimes misses brushing their teeth in the evening because of fatigue or lack of time.

We spend 108 days of our life brushing our teeth.
Working Modes : 3 (low, medium and high)
Charging Mode ; DC2.0 USB charging cable
Charging Voltage : DC 5V
Rated voltage : 3.7v
Rated Current : 70-130ma
Motor Speed : 11500rpm
Waterproof Grade : IPX6
Battery Type : Polymer 602040
Battery Capacity : 400mAh
Product size : 26.9x26.9x224imm)
CE RoHs FCC certification